Happy Sunday!
For November's Group Post it's all about Christmas Projects. For this month's group post, I'm sharing this pretty Rejoice Christmas Wreath which is the perfect for adding to your Christmas tree or decorating an area of your home. To create my wreath, I've used dies from Suzanne Cannon's A Way With Words Collection and Els van de Burgt Studio. Grab a cup of your favourite beverage and read below as I have a tutorial for you so that you can re-create my Rejoice Christmas Wreath at home. You'll also want to make sure to stop by the Elizabeth Craft Designs Blog to check out the rest of the projects.
Die cut a 3" fitted circle out of a piece of White Soft Finish Cardstock. Place the 2 1/2" fitted circle in the middle of the 3" fitted circle and die cut the circle out. Remove the 2 1/2" circle from the 3" circle. You'll just need the 3" ring that is left.
The next four steps use the Create a Wreath Die.
Die cut the bow die from a piece of red cardstock.
Die cut the berry stems five times out of a piece of copper foil.
Die cut the leaf branch eight times out of a piece of Olive Twist Soft Finish Cardstock.
Die cut the leaf branch ten times out of a piece of dark green cardstock.
From the Rejoice die, die cut the Rejoice word out of a piece of silver foil paper.
Adhere the leaf branches as desired around the 3" circle.
With the leaf branches adhered, adhere the copper berry branches as desired in amongst the green leaves.
Adhere the red bow at the top of the wreath. Adhere the Rejoice word to the middle of the wreath as desired.
To finish the wreath, add a piece of twine at the top creating a loop.
Here are a few closeup photos of the finished wreath.
Here is the finished Rejoice Christmas Wreath.
Elizabeth Craft Designs Supplies Used: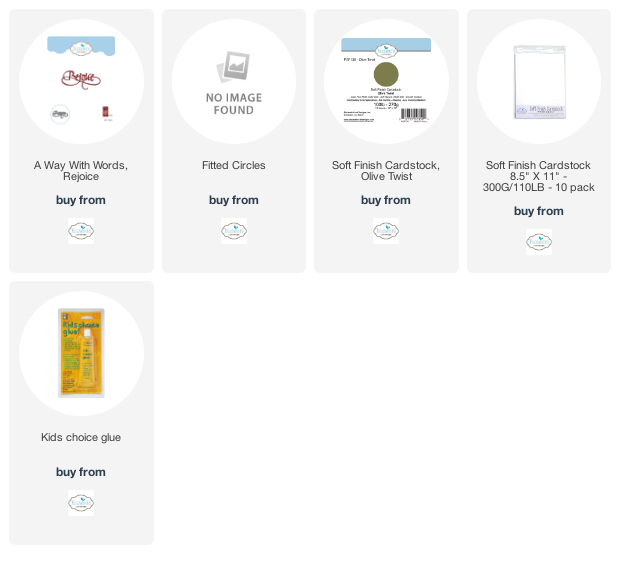 - Misc: Red Cardstock, Dark Green Cardstock, Silver Foil Paper, Copper Foil Paper and Twine
Thanks so much for joining me today and I hope that I have inspired you to recreate your own version of my Rejoice Christmas Wreath.